It's true, love blossoms when you least expect it; And when you find that person who can be the strongest emotion of love and life, the universe makes sure to give birth to a bond that is meant to stay for a lifetime. And that's what
Sushmita Sen
and
Rohman Shawl
's
love story
is all about. The duo who began dating in late 2018, is one of the BTown's most loved couples. Both have proved that they aren't a stereotype couple, and have allowed us to believe love needs no age, knows no boundaries. Now they are a happy family of four, including her two kids, Renee and Alisah. As they continue to paint the town red, with their adorable display of affection on the digital space as well as in real life, let's have a look at the noteworthy moments of the couple.
October 2018: Rohman makes his first appearance in Sushmita's Instagram handle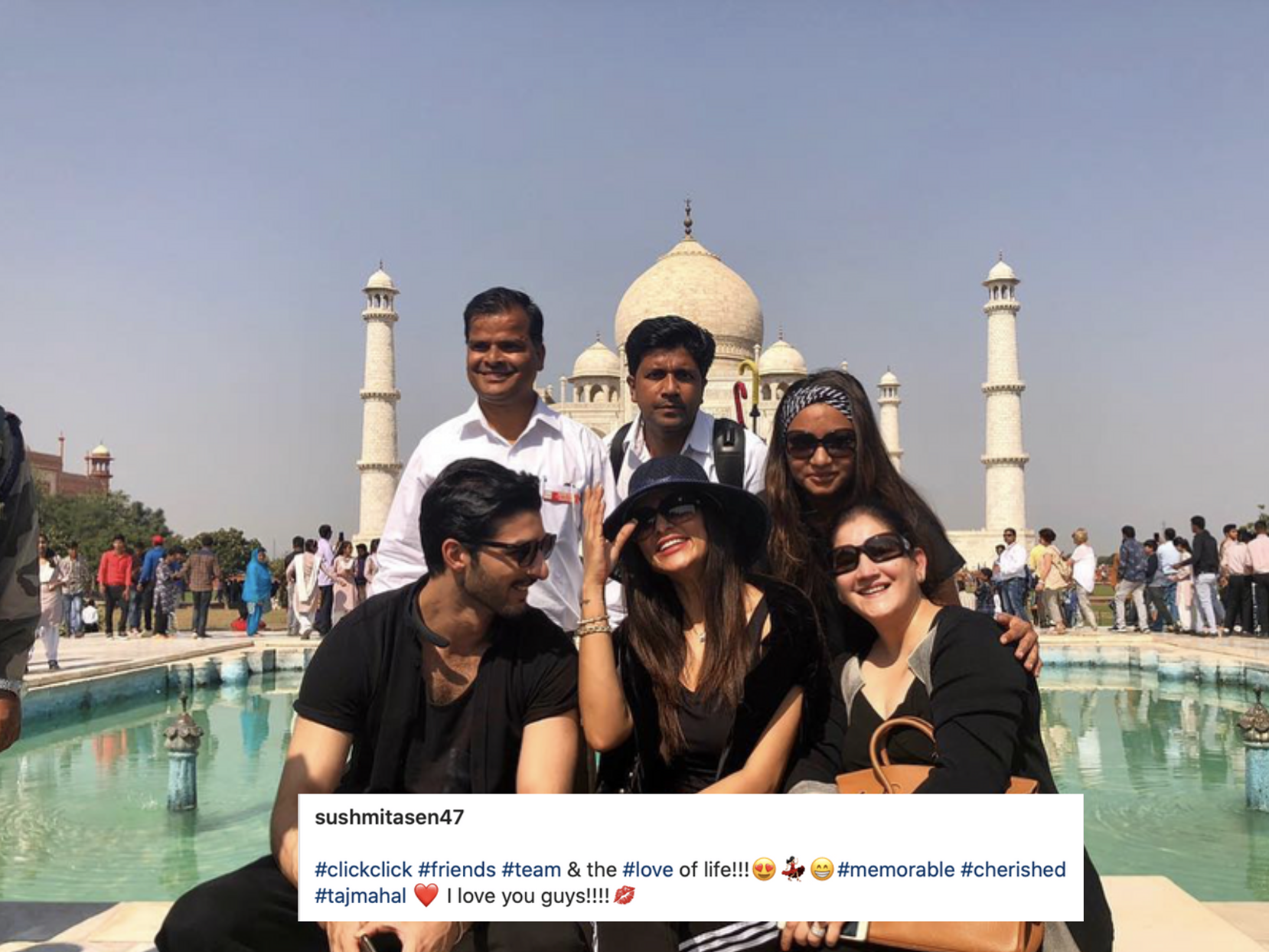 There were speculations that Sushmita Sen confirmed her relationship with Rohman Shawl, during their trip to Agra. She addressed Rohman as "love of her life" in the post. This was also the first time Rohman made an appearance in Sushmita's Instagram handle with a picture against the backdrop of the beautiful Taj Mahal. Both were seen together in the picture.
November 2018: The couple's first public appearance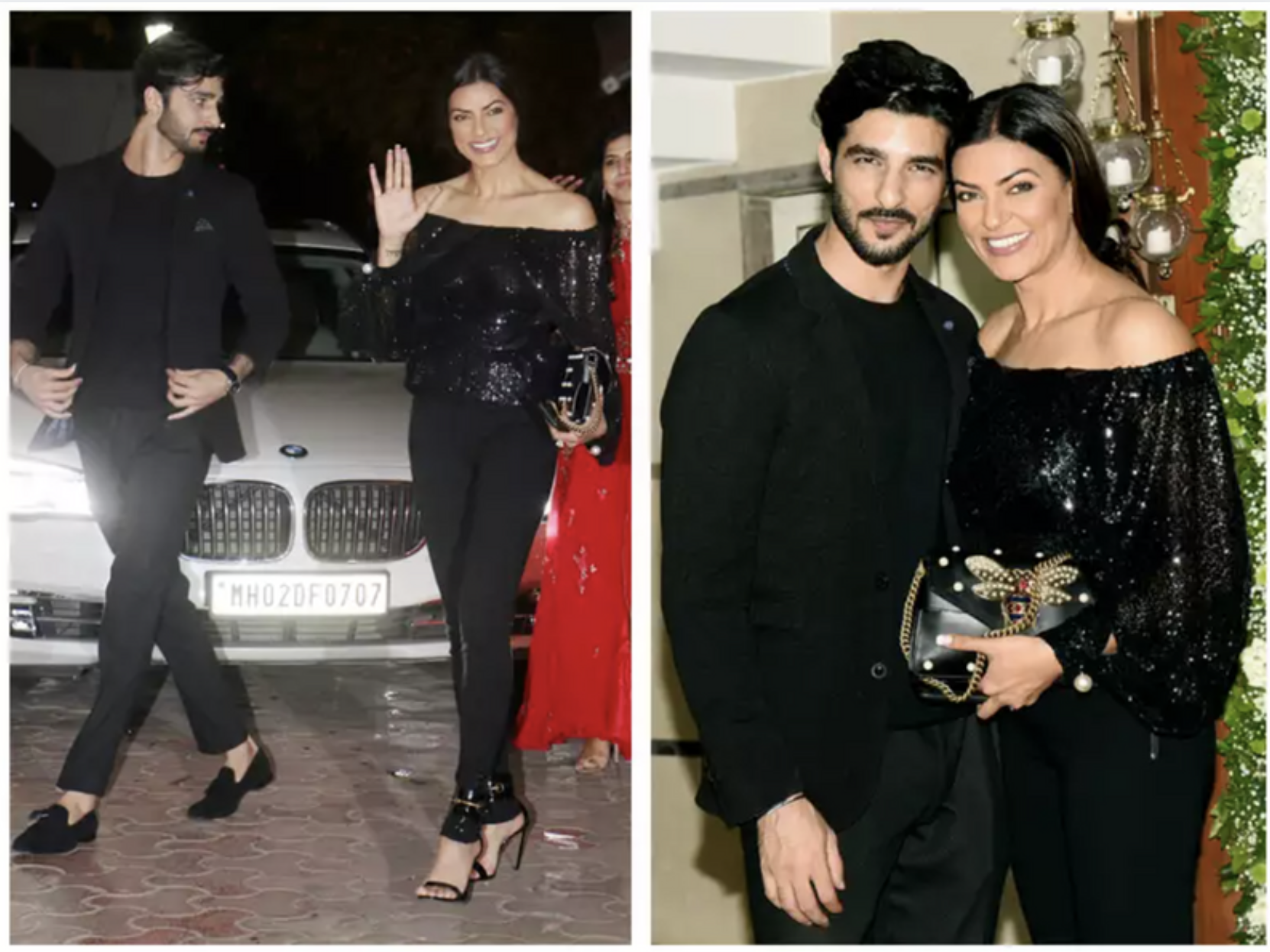 It was Shilpa Shetty Kundra's lavish Diwali Party, where both of them made their first public appearance and grabbed eyeballs. They arrived in the same car, didn't shy away from the paparazzi and even posed together.
April 2019: The postcard-perfect getaway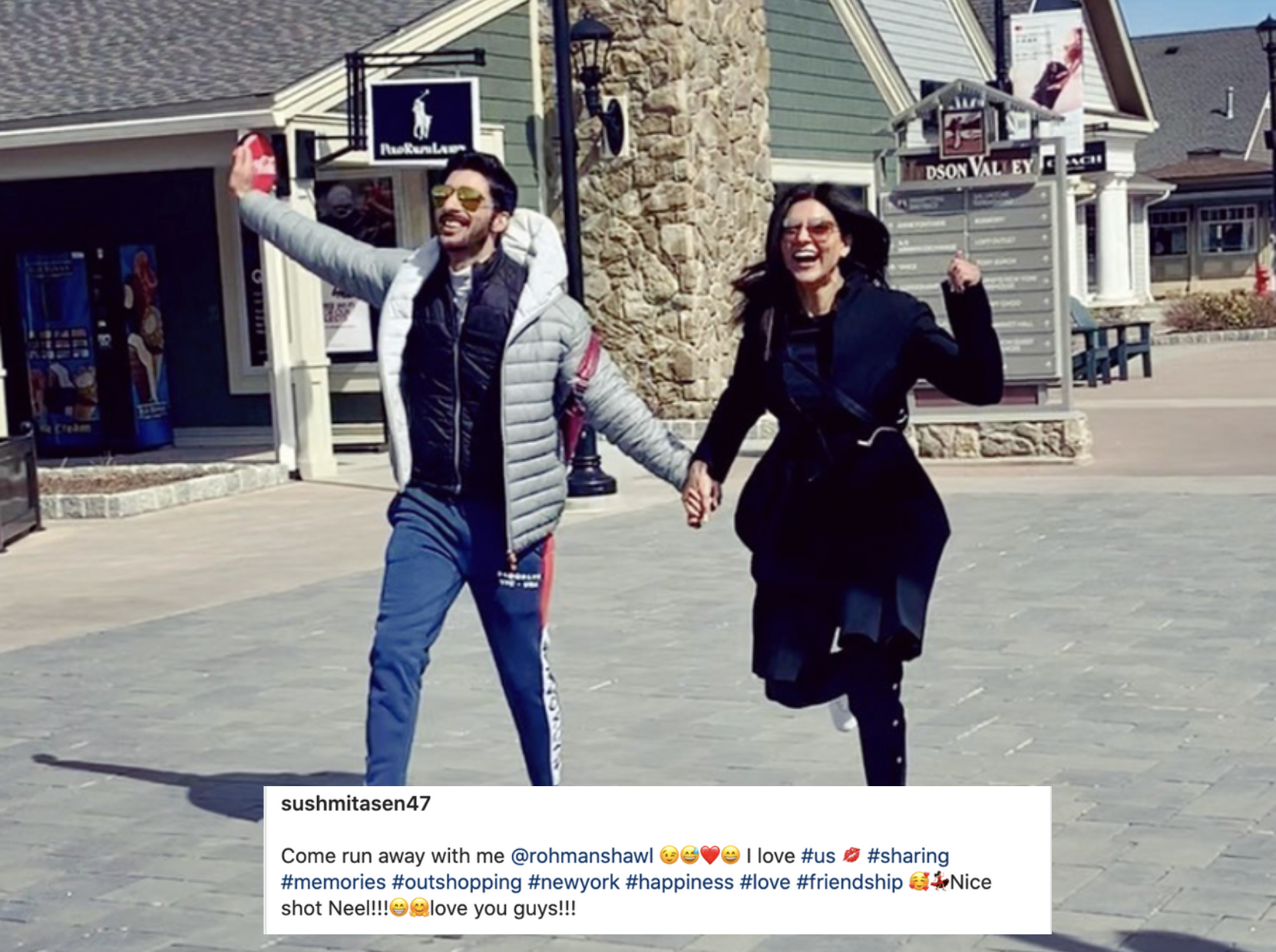 The actress had taken to her Instagram handle to share an adorable picture with Rohman, as they were seen running across the streets of New York in the picture. She also added a little note with the picture which read "Come run away with me @rohmanshawl I love #us #sharing #memories #outshopping #newyork #happiness #love #friendship Nice shot Neel!!!love you guys!!"
June 2019: Susmita slams rumours and opens up about their real love story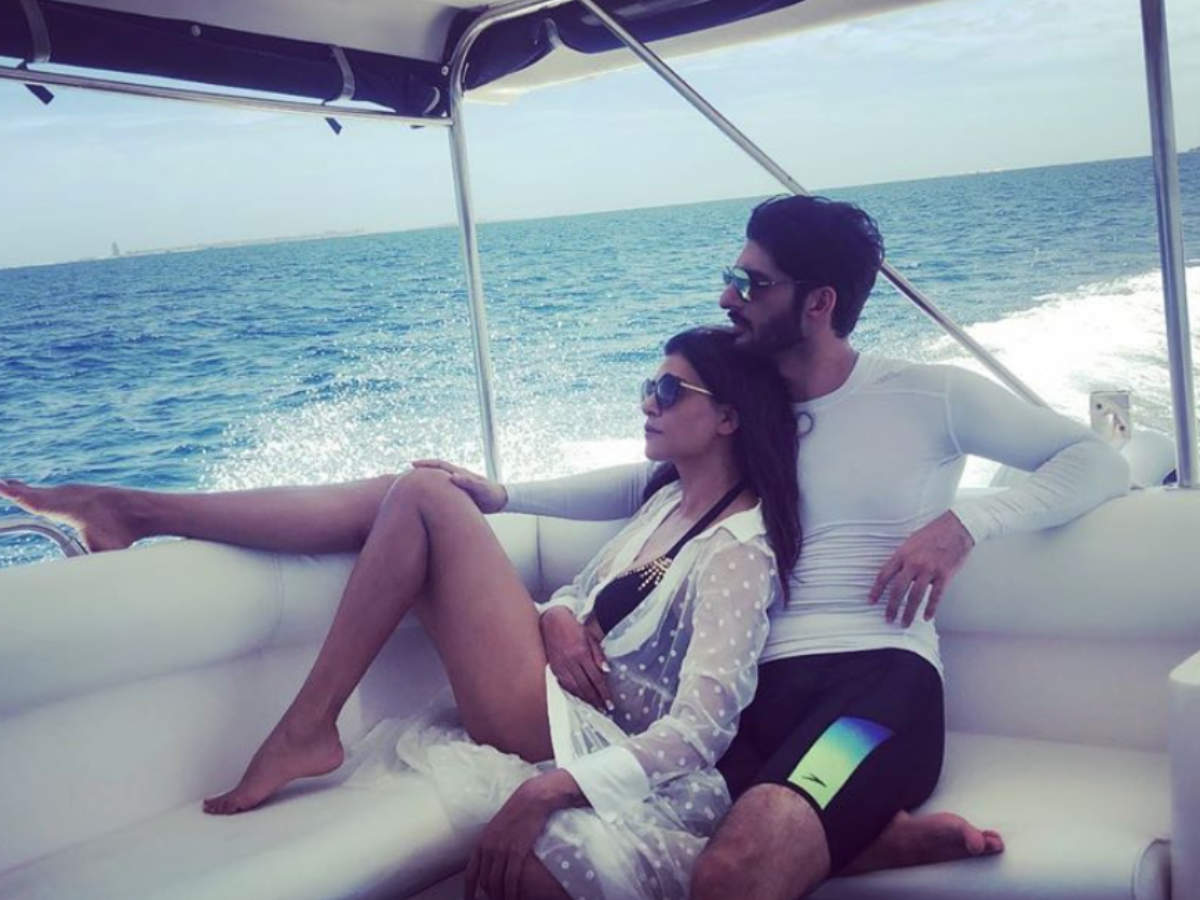 During an interview, Sushmita shared her love story, and also addressed the rumours concerning both meeting at a fashion show. She revealed it was one of her direct messages on Instagram which allowed her to know Rohman. After she came back from the US, she was asked to watch him play football, for which she asked for coffee. After the two met for coffee, Sushmita revealed that she had a feeling of knowing him her whole life the moment she met him as simple as that.
December 2019: Winter Wedding on the cards?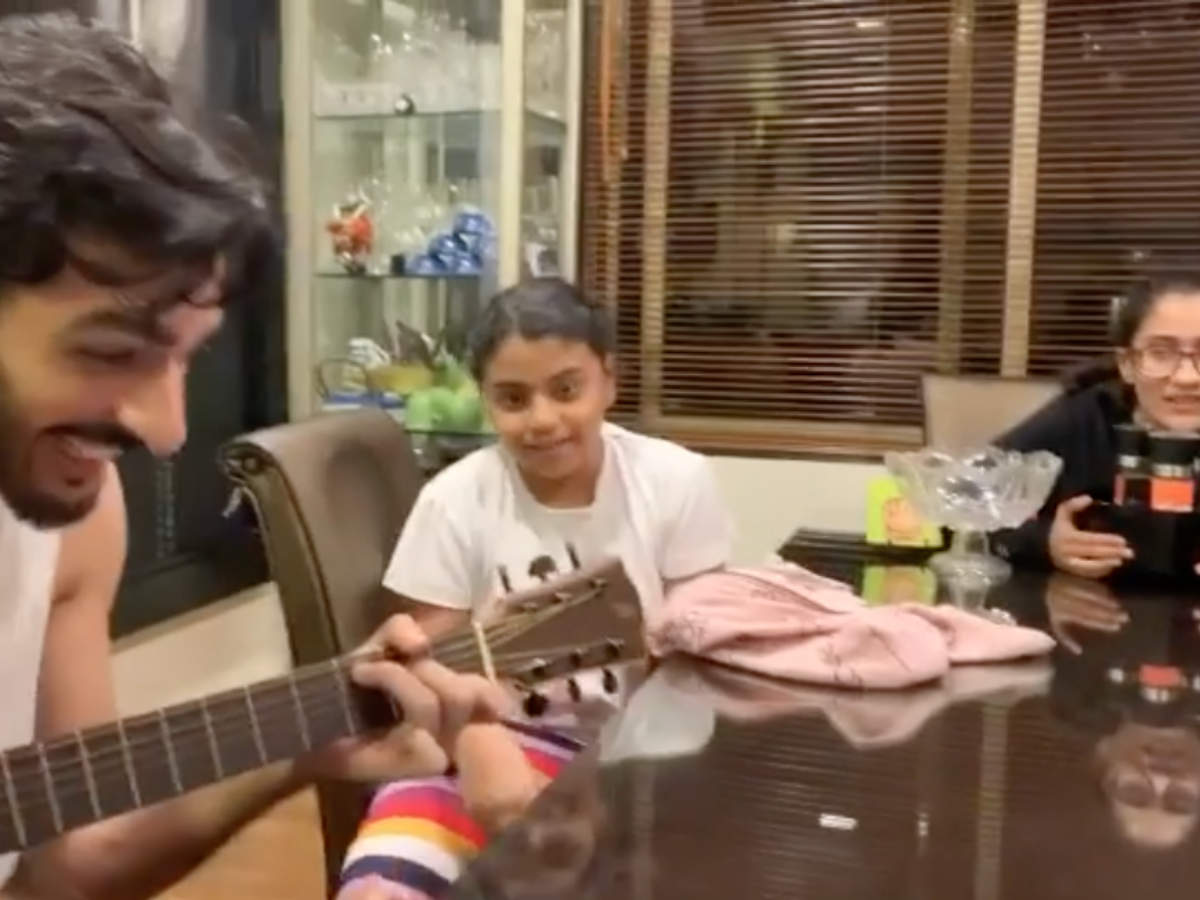 A video went viral during Christmas, where Sushmita was seen celebrating the day with boyfriend Rohman, and daughters Renee and Alisah. Rohman was seen playing the guitar accompanied by the girls as they were singing Christmas Carols. According to a news portal, there were also speculations that the couple would be tying the knot, and Rohman has already proposed to Sushmita and she said 'yes'.
February 2020: The dreamy valentine moment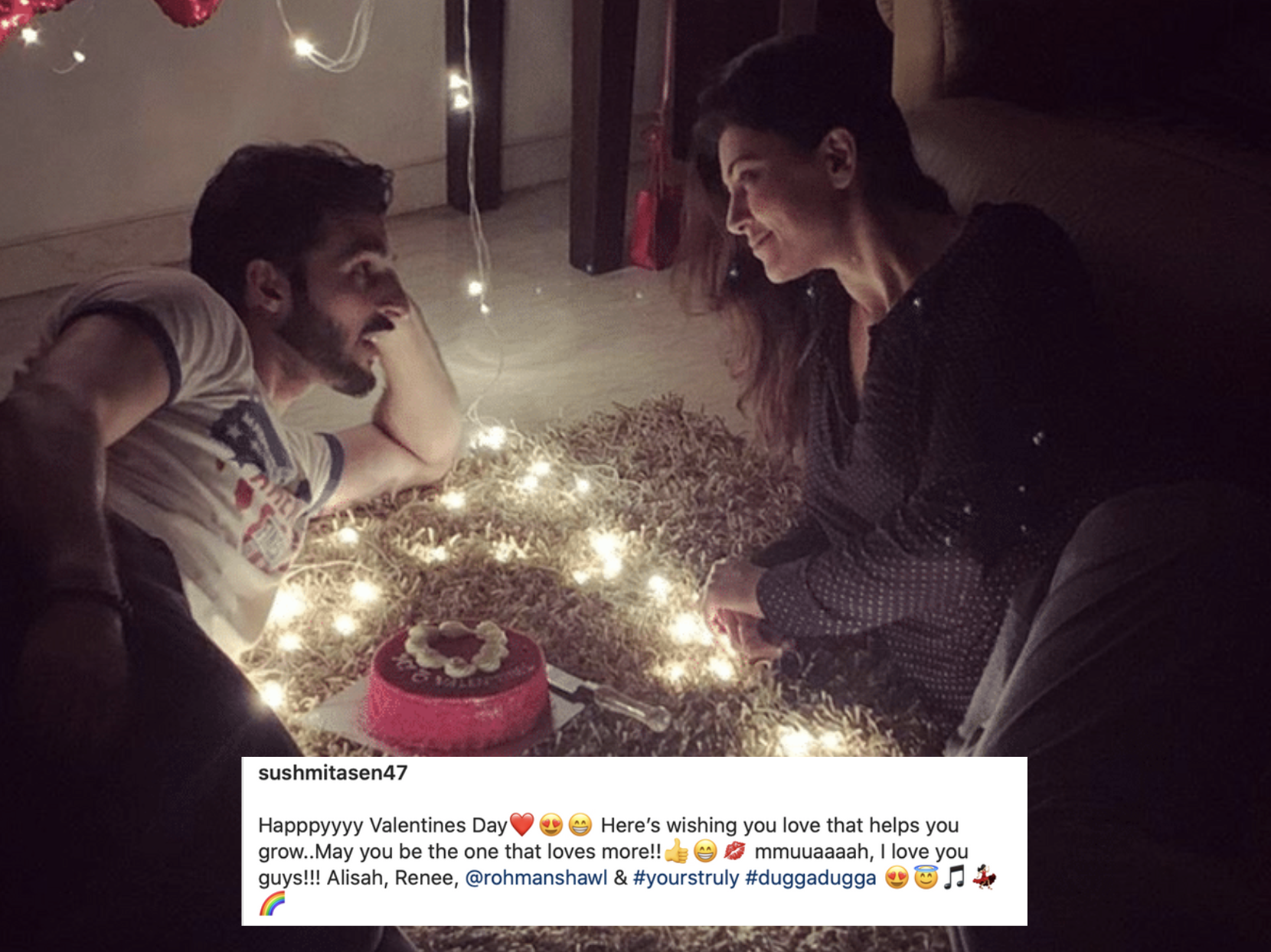 This year's Valentines Day proved to be special for Sushmita. She broke the internet with the dreamiest picture possible. The lovebirds were seen glancing at each other amidst a breathtaking set up consisting of fairy lights, a cute cake, and balloons. They gave out major couple goals and made their relationship even more noteworthy.
April 2020: 613 days of patience for the perfect breakfast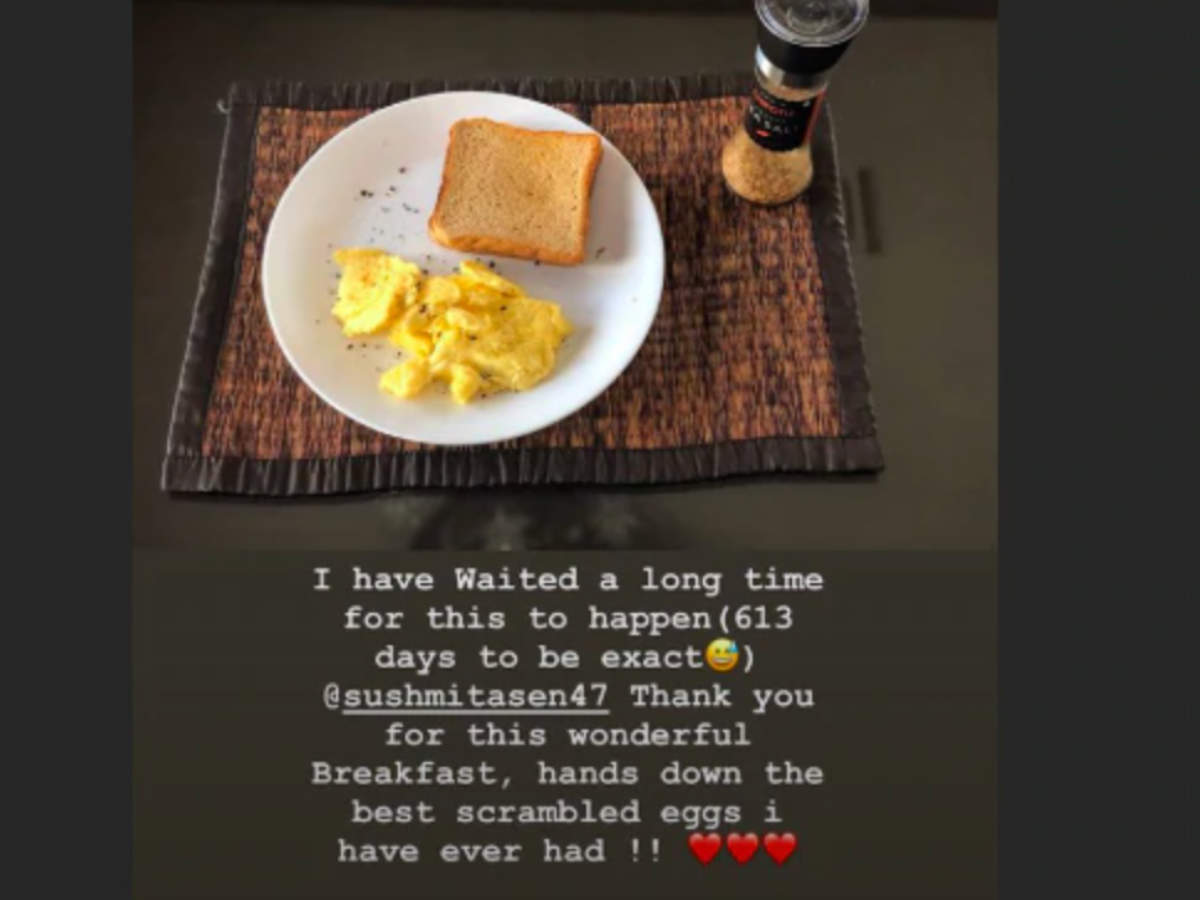 Patience is all that matters. During the lockdown Rohman Shawl took to his Instagram handle to share a lovely breakfast prepared by Sushmita for him. Overwhelmed with Sushmita's gesture, he captioned the picture as "I have waited a long time for this to happen (613 days to be exact)..thank you for this wonderful breakfast, hands down the best-scrambled eggs I ever had!!" followed by heart emoticons. Isn't it romantic?
May 2020: 'Balanced' relationship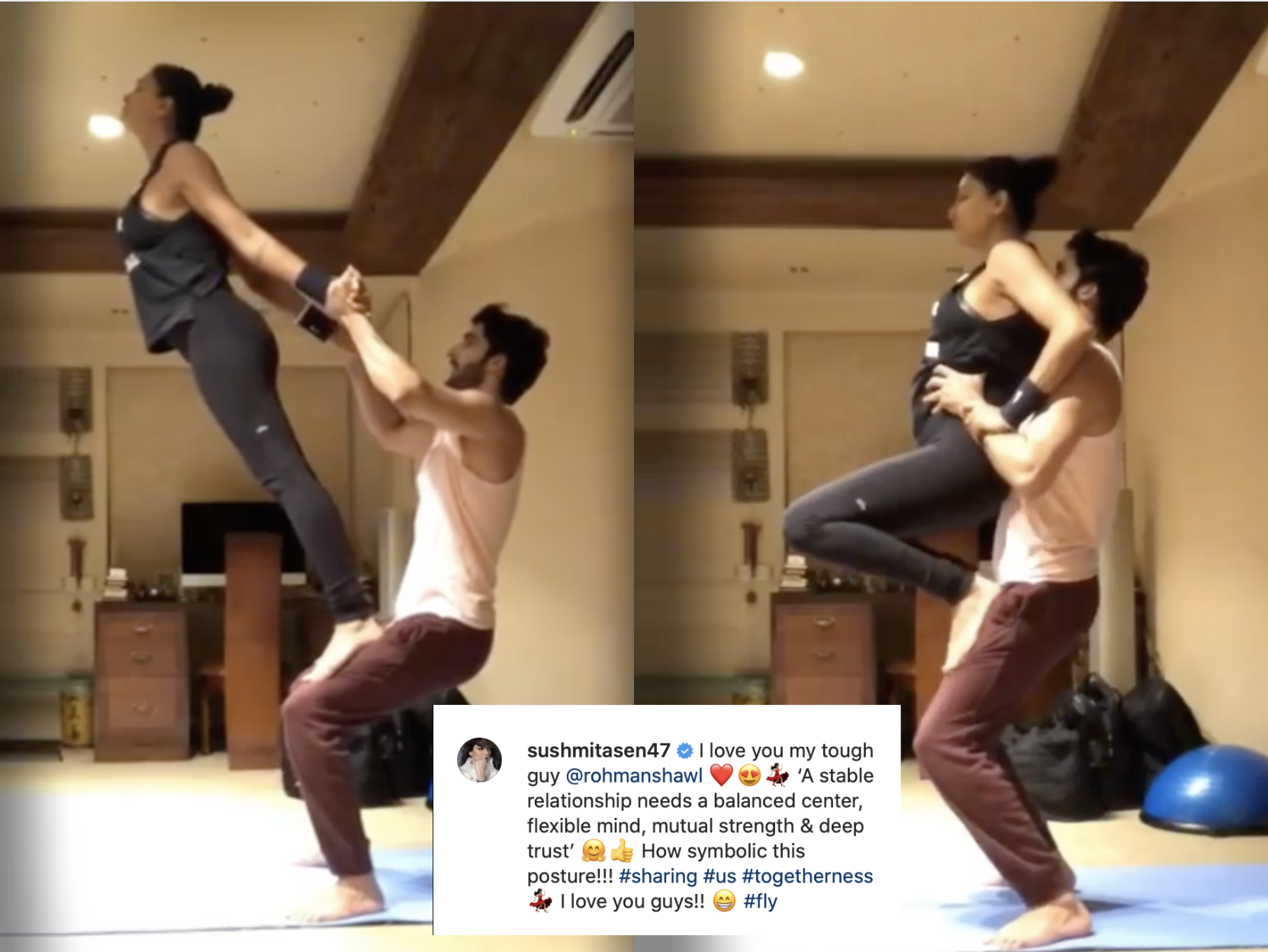 While fans can never have enough of the adorable couple, Sushmita made sure to give another glimpse of her work out sessions with her beau. This time, her post proved that they have taken their relationship to another level, as she called it a 'balanced' relationship. "A stable relationship needs a balanced centre, flexible mind, mutual strength and deep trust," wrote Sushmita Sen.
July 2020: 2 years of togetherness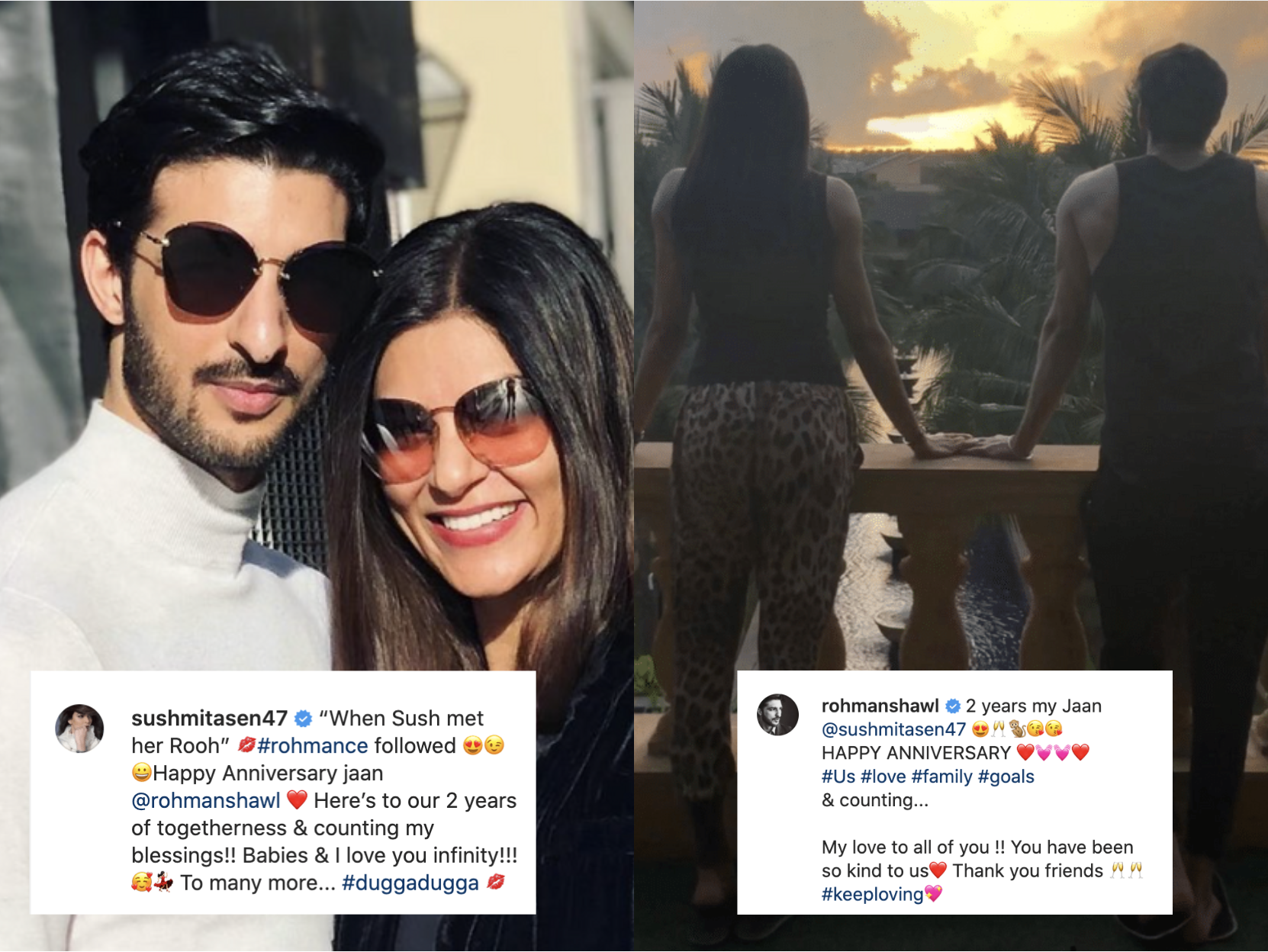 The couple completed two years of their togetherness. The couple took to their respective Instagram handles. Sushmita's note read, "'When Sush met her Rooh,' romance followed. Happy anniversary, jaan! Here's to our 2 years of togetherness and counting my blessings!" and added a sweet note on behalf of her daughters Alisah and Renee: "Babies and I love you infinity! To many more…"Meanwhile, Rohman also penned down a little note which read, "2 years my Jaan..HAPPY ANNIVERSARY & counting…My love to all of you !! You have been so kind to us.. Thank you friends"
October 2020: Addressing wedding plans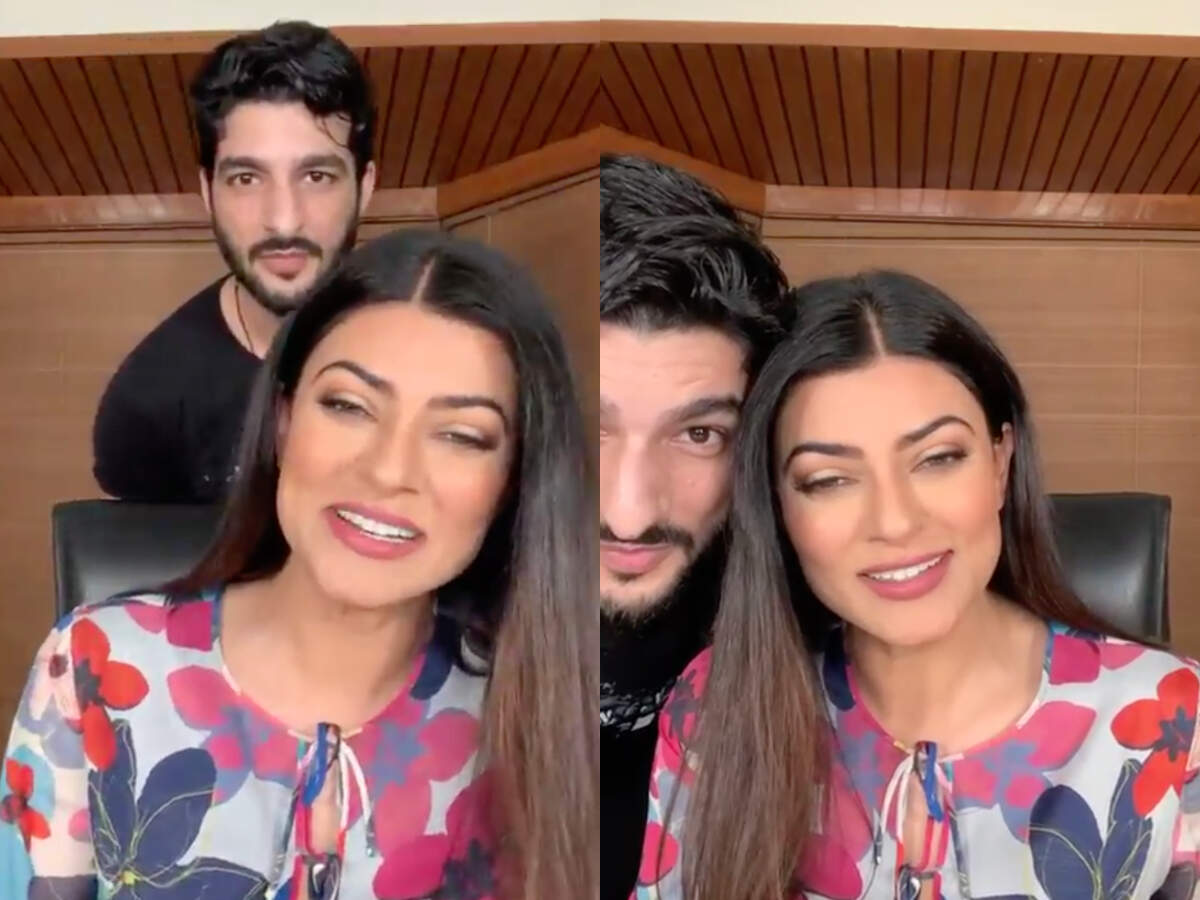 During an Instagram live session, the duo was seen interacting with the fans. They were soon asked by one of their fans when is she getting married to him. To which Sushmita turned to her boyfriend Rohman and asked – When are we getting married?" Rohman replied saying, "
Puchh ke batate hain." Sushmita played along and added to his reply saying, "
Hum neighbours se pooch ke batate hai"
November 2020: Already engaged?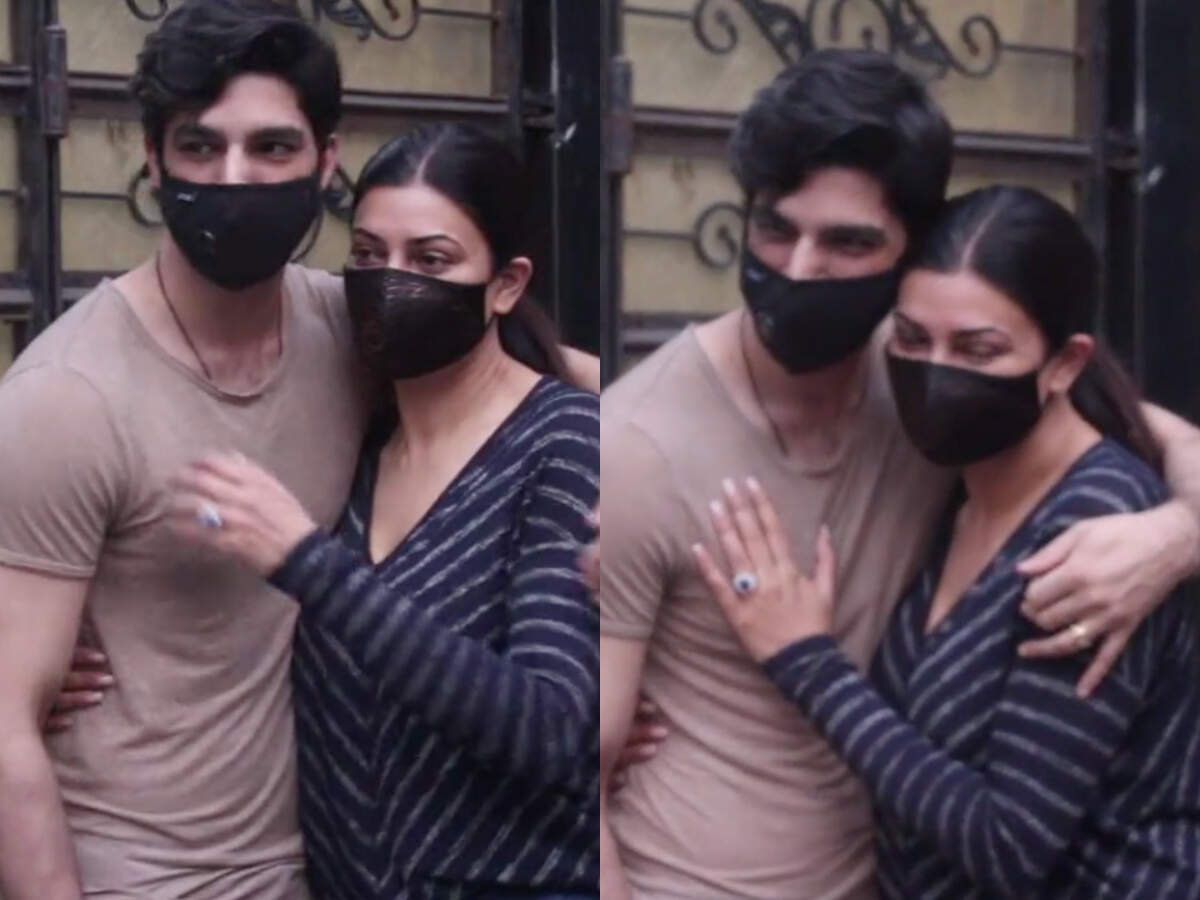 The couple were recently spotted together, which has also left their fans wondering if they are already engaged. She was seen pampering beau Rohan as the duo got papped by the shutterbugs.