From the time Virat Kohli made his international debut for India in August 2008, in an ODI vs Sri Lanka in Dambulla, he has steadily climbed up the international cricket ladder.
Ever since he became ferociously fitness minded, Virat hit a purple patch of consistency and one big talking point surrounding his career was if he can break some of Sachin Tendulkar's all-time records. That discussion is still on.
Sachin owns a plethora of international cricket records. Most of the big records belong to the former Indian batting sensation. These include most Tests and ODIs played, most Test and ODI runs and most Test and ODI centuries, among others.
As the current Indian cricket captain turns 32, here's a look at where he stands in international cricket in Tests and ODIs vis a vis the numbers Sachin accumulated over his incredible 24 year career.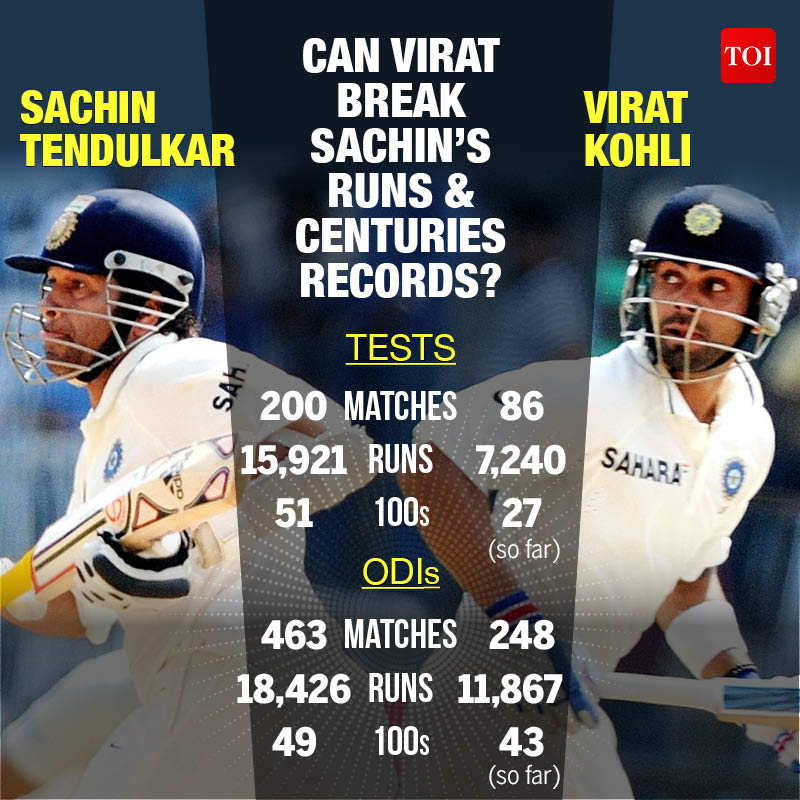 In Test cricket, Sachin played a mind boggling 200 Tests. That's another world record and this one will probably not be broken for a very long time. From his Test debut in 1989 vs Pakistan to his retirement in the Test series vs West Indies in 2013, Sachin scored 15921 Test runs, which is also a world record. The master blaster also scored a record 51 Test centuries.
In comparison, Virat has so far played 86 Tests (114 less than Sachin), since his Test debut in Kingston vs the West Indies in June 2011. He has so far scored 7240 runs (8681 runs behind Sachin), at an average of 53.62. Virat so far has 27 Test centuries under his belt. That's 24 tons behind his idol Sachin Tendulkar. Given his age (32) and his current fitness level, some feel this is a record he might be able to get very close to, but he might not be able to equal or break. After all, 24 more Test tons is going to take a lot of work.
In ODI cricket however, the numbers show that Virat is very close to Sachin's centuries' record.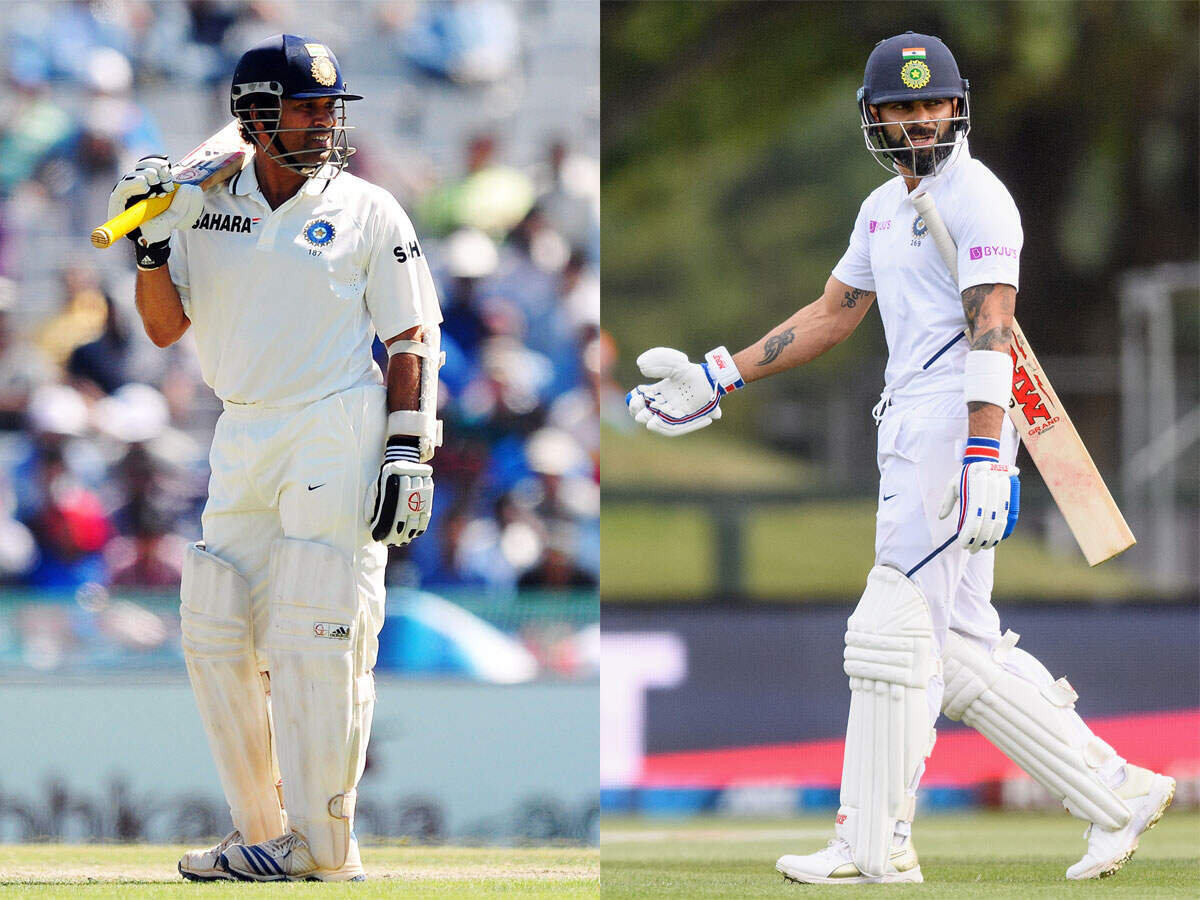 Sachin Tendulkar (TOI Photo) and Virat Kohli (Getty Images)
Sachin, in 463 ODIs, played from 1989 to 2012, scored a mammoth 18426 runs (world record), with a highest score of 200*. He scored as many as 49 ODI tons in his career, which is also the most ever scored in One Day internationals.
A look at Virat's numbers so far show that in 248 matches (215 matches less than Sachin), since his ODI debut in 2008, he has scored 11867 runs (6559 runs behind Sachin). So far he has already scored as many as 43 ODI centuries, which means he is just six behind Sachin's all time tally. In fact there is no other batsman between Sachin and Virat in the all time list as far as most ODI centuries is concerned. The next behind Virat on the all time list is Ricky Ponting with 30 tons. Ponting scored his 30 ODI tons in 375 matches, Virat has scored 43 in 248 games. Such has been the impact of Virat's consistency over the years. Virat has scored his ODI runs at an incredible average of 59.33.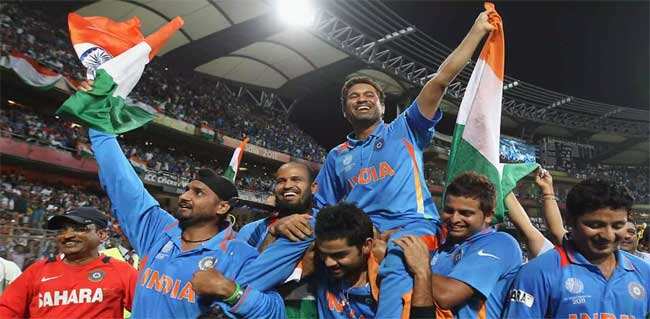 (Kohli carrying Tendulkar on his shoulders during the lap of honour after India won the 2011 WC – Agency Photo)
Sachin began playing international cricket when he was just 16 (1989). Virat made his international debut in 2008 when he was 19, less than three months before his 20th birthday.
Going by the numbers, the one record that Virat is very close to breaking in the near future perhaps is Sachin's record of most ODI centuries. He will get the opportunity to add to his ODI tons tally when India play Australia in the 3 match series which begins Down Under from November 27.